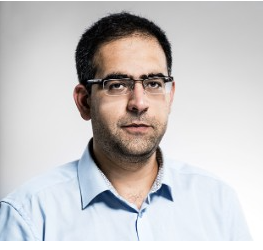 Head of Monitoring and Artificial Intelligence, Fraunhofer IEG.
Dr. Shahin Jamali is the Coordinator for the OptiDrill project and the head of the Monitoring and Artificial intelligence department at Fraunhofer IEG. He has worked on novel monitoring systems, including Acoustic Emission technology for innovative, future contact-free drilling processes and lately, his main focus is on the application of artificial intelligence and machine learning in energy and geothermal applications. Find out more about the OptiDrill project goals, progress, challenges, and next planned activities from Dr. Sahin Jamali.
What are the main goals for the OptiDrill project?
The geothermal drilling industry faces multiple challenges for successfully exploiting the vast amount of geothermal energy within the earth. These problems include poor overall drilling performance, lack of bottom hole awareness, and time-consuming and very costly non-productive-times (NPT). OptiDrill project revolves around the idea to address and solve such problems encountered in drilling based on a combination of enhanced monitoring systems and multiple data-driven AI-based methods, each being responsible for either analysis, prediction, or optimization of one aspect of drilling or completion process.
What has been achieved during the first 9 months of the project?
During these 9 months, what are the challenges that you have faced?
What are the next planned activities for the OptiDrill project?