Sharing the vision – Advancing wells with Sensor Technology and Machine Learning
We are excited to invite you to our first open webinar, which will focus on OptiDrill's drilling advisory system. OptiDrill project is developing a real-time drilling advisory system for optimising the geothermal drilling operation utilising novel sensors and Machine Learning (ML) methods. The webinar aims to discuss the OptiDrill concept and its newest developments.
Speakers Include:
    1. Kevin J Mallin, Managing Director, GeoLorn LTD.
    2. Helen Ósk Haraldsdóttir, R&D Project Manager, ON Power.
    3. Hazel Farndale, Business Development Manager, Geothermal Engineering LTD.
Questions we will answer during the Q&A session:
    – Drilling challenges.
    – Drilling optimisation.
    – OptiDrill project impacts. and
    – Many Others.
The OptiDrill project has received funding from the European Union's Horizon 2020 research  and innovation action under grant agreement No 101006964. 

Register for the webinar
Webinar Date​ & Time
09 Dec 2022 12:00pm to 1:00pm, UTC +0
Speaker 1 - Kevin J Mallin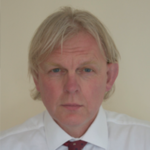 Kevin Mallin, Managing Director at GeoLorn Ltd. and Technical Manager at OptiDrill project. He has over 40 years drilling experience, across a broad spectrum of industries, from oil and gas, through to deep geothermal. Geolorn have managed a number of deep drilling projects including the Science Central Geothermal well in Newcastle, UK which was drilled to a depth of 1,800m; Instinct Energy Pty wells in Namibia, ST-1 Geothermal Wells, Finland.
Speaker 2 - Helen Ósk Haraldsdóttir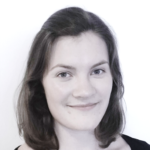 Helen Osk Haraldsdottir (M.Sc. Eng.) is a Project Manager in R&D at ON Power, one of the largest geothermal power companies in the world. She has been working in the geothermal R&D sector for the past years, applying for and working on various national and international geothermal projects. Her studies focused on geothermal energy and corrosion of materials for geothermal environment. She has continued working in corrosion analysis along with working on technologies for deep geothermal wells. Complimentary to this, she is focusing on emission reduction and waste to value applications within geothermal utilization.
Speaker 3 - Hazel Farndale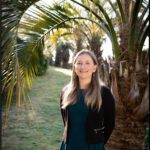 Hazel Farndale is a Business Development Manager at Geothermal Engineering Ltd. Hazel has an Integrated Master's degree in Earth Sciences from the University of Oxford. Her passion for volcanology led her to the geothermal industry and she started her career as a research geologist for Hotspur Geothermal Ltd in 2016, running feasibility studies for sites across the world. This experience led her to join GEL in 2020 where she has led on technical reporting, identifying, exploring and planning new geothermal sites across Cornwall, and managing GEL's involvement with numerous international research projects.